Wednesday, March 2, 2011
Gundam Models, 2 well designed products. Able to move easily but not able to be detached easily.
This is not a well designed toy in the inside as there is a technical glitch in it. It is supposed to say a name like James but instead, comes out "Kill James".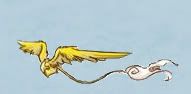 Existing the story...